WCT Baseball Preview of the Week
Baseball season is approaching fast, and we here at WCT can't wait. In order to prepare for the upcoming season (and so that in October we can brag about how right we were in the spring) we will preview each divisi
on, and predict the order of finish of the teams.
Today: The Utterly Maddening American League West
The Los Angeles Angels – This team drives us crazy. When you consider hitting, starting pitching, bullpen, defense, managing, this might be, top to bottom, the best team in all of the American League. On paper, they really don't have many weaknesses. But they go through long stretches when they struggle, and it really must be frustrating for their fans.(Luckily for us, we are Indians fans…nothing frustrating about cheering for that team… but that's neither here nor there) The Angels have the best pitching rotation in the division, and one of the top three in all of baseball. Colon, is either the worst ace in baseball, or the best bad pitcher in all of baseball, but either way you look at him, he is solid. Figuratively speaking of course. John Lackey is a good #2, and Jared Weaver is only going to get better. Ervin Santana and Kelvim Escobar are very underrated. The bullpen is also solid, and guys like Orlando Cabrera and Chone Figgens are guys who always seem to come up big in big spots. There is no reason this team shouldn't run away with this division as long as everyone stays healthy. But inevitably they won't. They will likely underachieve, again, and let lesser teams like Oakland hang around.

Oakland A's – we hate sabermetrics (sabremetrics?). We hate Billy Beane. We hate to go all
Hater Nation
on you, but screw the A's.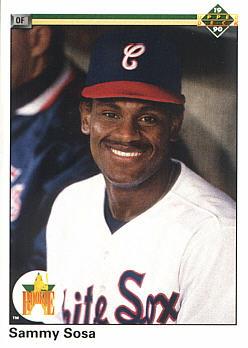 Texas Rangers – The Rangers seem to refuse to try to put together any semblance of a pitching rotation. They have a very good lineup, with Michael Young getting on base and Mark Teixeira and Hank Blaylock driving in runs, but their pitching staff will be, as it always is, awful. Kevin Millwood is decent, but Vicente Padilla, Brandon McCarthy, John Koronka, and Kameron Loe aren't going to get it done in the AL. The only interesting thing about watching this team all year will be seeing if Sammy Sosa and Eric Gagne can stay healthy enough to provide any production. Look for them to finish in third.

Seattle Mariners – The Mariners are not good enough to compete, but not bad enough to be comically bad. They have a few players that make them somewhat interesting, like Ichiro, Felix Hernandex, and Richie Sexson, but in many ways they are like a forgotten team. We can't see them finishing anywhere other than last place again.