WCT Baseball Preview of the Week
Baseball season is approaching fast, and we here at WCT can't wait. In order to prepare for the upcoming season (and so that in October we can brag about how right we were in the spring) we will preview each divisi
on, and predict the order of finish of the teams.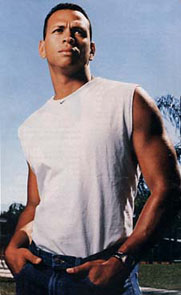 Today: The surprisingly uninteresting American League East
New York Yankees – Stop us if you've heard this before: The Yankees are stacked. Their lineup reads like an all-star team, as it usually does. But the scary thing is that they are developing the pitching to match. Chien-Ming Wang is the official WCT pick to win the Cy Young in 2007. The addition of Andy Pettite will add depth to an already solid, veteran rotation. God help us all if Roger Clemens decides to pitch for New York this year. We see the Yanks winning close to 100 games again. The whole Alex Rodriguez contract option will be a distraction that will build as the season goes on, but this team is so loaded that it shouldn't matter.

Boston Red Sox – Maybe we are alone in thinking this, but we aren't as enamored with the Red Sox as most people are. Yes they have added Daisuke Matsuzaka, and yes from all accounts he has been dominant in his spring training appearances, but he is still a relatively unknown entity. Aside from Matsuzaka, this is virtually the same team that completely fell apart down the str
etch last season and actually ended up in third place (behind Toronto) in the division. Curt Schilling is a year older, and, by most accounts, significantly fatter. We seriously don't see what others seem to see in Josh Beckett. He is 8 games over .500 for his career, and last year had an ERA over 5 and allowed 36 home runs. That bears repeating. He gave up thirty-six home runs in 33 starts. Tim Wakefield is a train-wreck, and how will Jonathan Papelbon fare as a starter? Not only that, but who on earth is going to close games for this team? Didn't they try the "closer by committee" strategy like three years ago to horrific results? We know that Manny Ramirez and David Ortiz will mash as they usually do, but we don't see this team winning more that 90-95 games and that isn't going to be good enough to beat out the Yankees.

Toronto Blue Jays – Vernon Wells has got to be the most underrated player in baseball. He plays one of the most important positions on the field, and he plays at a brilliant, gold-glove level. He hits for power, he hits for a decent average, and he drives in runs. Why is he so anonymous? Is it because he plays in Canada? Anyway, between Wells, Troy Glaus, Lyle Overbay and Frank Thomas, who the Jays picked up in the off-season, this team wil
l have plenty of offense. The problem here will be pitching depth. Outside of Roy Halladay, who can't seem to stay healthy by the way, there isn't much of a staff there.

Tampa Bay Devil Rays – Ugh.

Baltimore Orioles – Double Ugh.