The Wiff!


We made
our feelings
known on Josh Beckett during our preview of the AL East: we think he is tragically overrated. Apparently, according to The Boston Herald,
The Fanhouse
, and
The Feed
, there are women in the Boston who share our appraisal of the goateed right-hander.

Beckett apparently tried to pick up a girl at a bar with the always famous "hey you!" line. The girl knew exactly who he was (she reportedly told him "you pitched a great game today") and was not impressed.

Maybe this is erroneous on both counts, but didn't Beckett at one point or another to date both Leeann Tweeden,
AND Alyssa Milano?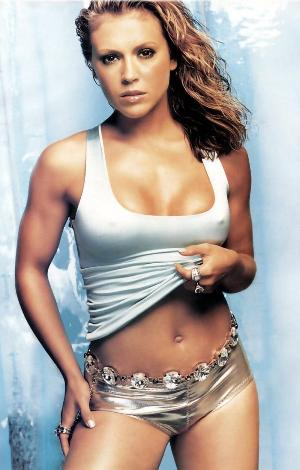 Although to be fair, it has gotten to the point where we assume that every middling, underachieving Major League pitcher has run through Milano.

So this weekend as you hit the bars, raise your glass to whomever this chick is, and her ability to resist a Major League ballplayer, and a minor league pickup line. And when closing time rolls around, and you find yourself heading home alone, just remember, if a Red Sox player can get shot down at a bar in Boston, it can happen to anybody.